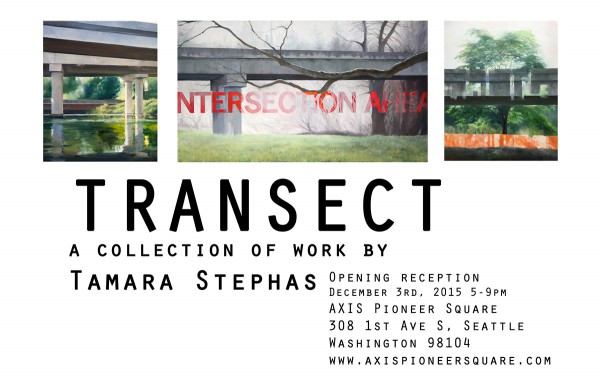 My newest work investigates construction in Seattle's arboretum during SR520 bridge replacement and removal of the giant, never-used "Bridges to Nowhere."
Visually, few places show more disconcerting contrasts between the humming hush of dense green growth, and massive infrastructure development.
Conceptually, these images juxtapose a wetland only 16 feet above sea level against highways and all that they imply: carbon emissions, climate change, habitat erosion, and eventual ocean rise.
Come see this series and related paintings at Axis Gallery in Seattle's Pioneer Square through the month of December.