Archive for July, 2011
Wednesday, July 27th, 2011
Wednesday, July 20th, 2011
Installation photos from the Drawing and Painting Atelier show "Projects."  Turnout was fantastic – thanks to everyone who came!  With so much terrific work surrounding it, I was gratified that my painting Spill generated a lot of interest.
Wednesday, July 6th, 2011
The most frequent comment I got about the Bellingham show was "congratulations, but are you showing anywhere closer to home?"
Actually, yes.  Two new pieces of mine are included in Projects, a show of Drawing and Painting Atelier artists.  It will be on view during the July Pioneer Square Artwalk this Thursday (tomorrow!)
Projects
Thursday July 7 6pm – 9pm 619 Western Avenue (at Yesler), 2nd floor South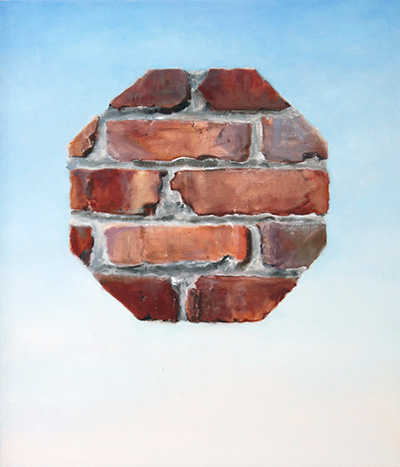 Halt, 2011. 21 x 18″, oil on canvas.