I moved into a new studio in SoDo in September.  Hundred-year-old factory building, high ceilings, great light.  Oh, and it's over a bakery.  I'm sharing space with three other graduates of the Gage Drawing and Painting atelier.
Here's how it looked before we moved in.  Those beams, by the way, are solid pieces of wood 26 inches thick.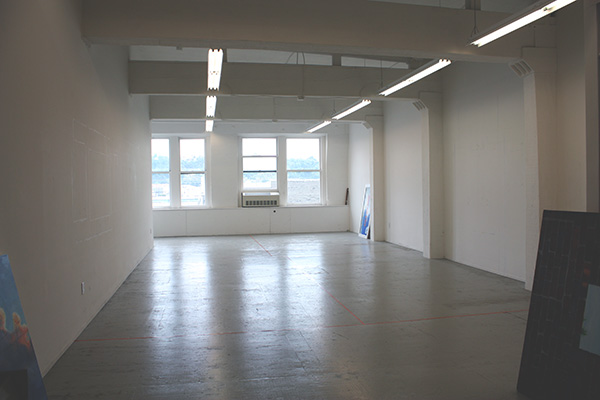 Here it is all moved in.  Shared work table in front, individual spaces toward the windows.  It looks impossibly tidy, doesn't it?  Needs more paint flinging.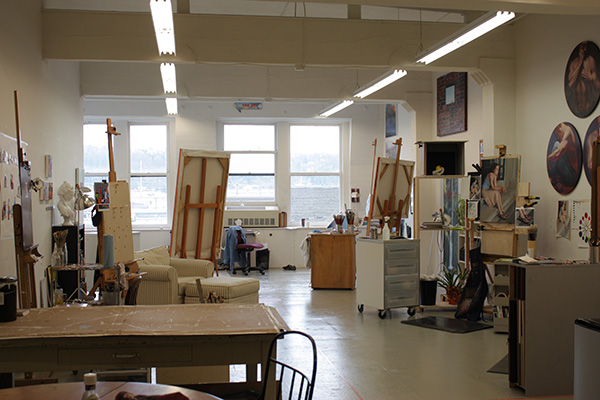 Partial view of my space: